Gaming
GTA 6 Release Date, Features, Requirements, and More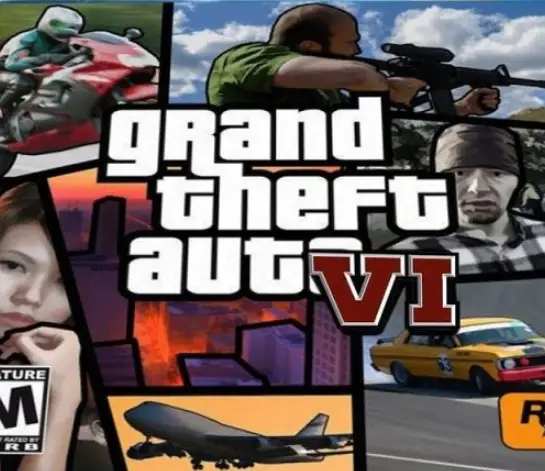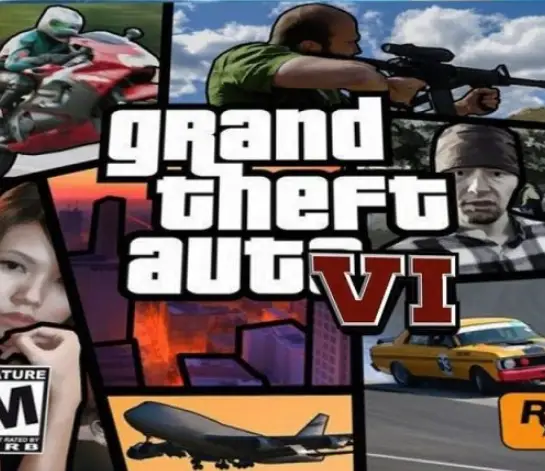 GTA 6 release date was speculated to be July 25, and many rumours are revolving around it, including the one that the main character in GTA 6 is a female. All the speculations made till now are spoken & heard words as Rockstar games have not made any official announcements yet. However, one thing is for sure that GTA 6 is around the corner. Due to the current world situation, the launch dates for PS5 and Xbox Series X have also been postponed which might the reason why Rockstar games do not want to disclose anything about the next edition of Grand Theft Auto series.
However, the gaming community came across plenty of rumours that are creating the hype that GTA 6 needs before its launch. It is undoubtedly a well-deserving game franchise and is big enough to keep the fans hyped for what's coming. Even though the game is still under development, the latest leaks about the game were spotted on Reddit. JackOLantern1982 posted 23 details about GTA 6 which are too good to be true. While we can only wait until the game is launched officially, let us take a look at the details he mentioned in his post. These are not his exact words as we have tried to elaborate on the points made by him for our audience.
GTA 6 News and Features
JackOLantern1982 mentioned that the team has been working on the next GTA game since 2012, but the production did not begin appropriately until 2015 due to the team's focus on Red Dead Redemption 2. While we wait for the GTA 6 release date, here is what we can expect from the game.
GTA 6 Sequel for Vice City/ San Andreas?
The game is talked about a lot as the sequel for Vice City. The map will have Vice City and A location-based on Rio de Janerio. The aim is to maintain a balance between realism and arcade, and it will not be as realistic as Red Dead Redemption 2.
You play as a male character in the game (rumour for a female character is not likely to be true after all) in a world set in the mid-1970s. You will be an upcoming drug lord wannabe with the name "Ricardo" and will be accompanied by another character called "Kacey" is a part of the narrative. The story will start from a small cocaine smuggling business in Vice City, and with time, you will make connections with a South American drug cartel dealing with big-time drug lords.
GTA 6 story
There will be a grand prison which will play a part in the game from time to time. There are talks about the main character spending a lot of time in prison while trying to find a way to escape. This prison break theme will be interesting to play and is keeping gamers like us waiting.
The game may also include the "Chapter" theme, like the one we have seen in another Rockstar famous – Red Dead Redemption 2.
The weather will also impact the storyline with floods and hurricanes affecting the city and the business. There will also be the mentions of the HIV and immigration events which will explain the crisis in the game. The buildings will also change with time, and new vehicles will be introduced as the game progresses through the timeline. Many people are talking about the game being inspired by Netflix's series Narcos. It will feature some classic tracks from the 70s-80s.
The game will retell the story of younger Martin Madrazo who is the son of a great drug lord back the time. You will be completing a few missions from the side of the Madrazo family, which will involve hits on other gangs.
The overall game of empire building will be similar to the Vice City mechanics but on a much bigger scale.
GTA 6 weapons and Inventory
You can only carry limited weapons on your person. There will be no arsenal in your back pocket. The aim is to make the game more realistic like the Red Dead Redemption 2. Your personal vehicle will spawn before and after every mission, which will store your inventory. You will be able to store your weapons, body armour, and medicines in your car.
There will be a lot of cinematic scenes in between the game to give it a more movie-like feel. You will almost feel like watching an extended TV series while being able to control the outcomes. Some scenes can take as long as 15 minutes, so start practising on your patience levels from now itself. The game will contain different languages so you will have to do a lot of subtitle reading.
The games will not be available on PS4 and Xbox One (We hope that this is only a rumour, but it was mentioned by JackOLantern1982 in his post), and will only support next-gen consoles.
Rockstar games are keen on staying focused on GTA6 for now, while they have also been working on another title "Bully 2". The game is still in pre-alpha mode. So the names, location, and details might change in future. There are no ETA release dates decided by Rockstar Games for now.
GTA 6 Requirements
GTA 6 is said to be launched only for the next-gen consoles in the beginning. So it is hard to say for now that the gamers with PS4 and Xbox One can have any luck in running the game. However, for PC, there have been some speculations about the system requirements that we have mentioned below.
GTA 6 Minimum Requirements
OS – Windows 10 64
Processor – Intel Core i5-4460 3.2 GHz/AMD FX-8350
Graphics – AMD Radeon R9 390 or NVIDIA GeForce GTX-970 4GB
VRAM – 4 GB
System Memory – 8 GB RAM
Storage – 100 GB
DirectX 12 Compatible Graphics Card
GTA 6 Recommended Requirements
OS – Windows 10 64
Processor – Intel Core i7-8700K 6-Core 3.7GHz / AMD Ryzen R7 1700X
Graphics – AMD Radeon RX Vega 64 Liquid 8GB or NVIDIA GeForce GTX 1080 Ti
VRAM – 8 GB
System Memory – 16 GB RAM
Storage – 100 GB
DirectX 12 Compatible Graphics Card
What's more?
Multiple Endings?
Multiple Endings have always been a part of Rockstar Games, and GTA 6 can follow a similar story format. It may or may not have a numerous ending storyline, but that is what the gamers would like to know from the developers at the earliest.
When is the GTA 6 trailer releasing?
Rockstart games have always been notorious in making any announcements for their upcoming games. The trailer for GTA V was launched only two weeks before the game launch. Even though we cannot suggest any dates due to one of the many secrets that Rockstar Games keep from us, it is a game that we all are waiting for. We are pretty sure that the internet will crash on the day GTA 6 trailer will be released.
Is GTA 6 getting delayed due to COVID-19?
That is probably the reason for the delay as it has already been seven years since GTA V was released. The developers do not want to keep their gaming community waiting for so long. According to the recent reports, many are speculating that GTA 6 will be released in 2023. A ten-year gap seems too long for us, but several factors make it a reasonable decision for Rockstar Games.
The next-gen consoles have also postponed their dates of launch due to the fear of not making early sales amidst the pandemic. It makes sense that Rockstar Games will want to take time until PS5 and Xbox Series X make their appearance in the market. The studio might play safe to keep the game away until a significant number of gamers have the next-gen consoles in their homes. Considering that the next-gen consoles will release by the end of 2020 or next year, it is highly likely that GTA 6 will be coming out in 2022 or 2023.
Is GTA V dying?
Rockstar Games are still selling millions of copies of GTA V every month. They are in no rush to replace their best ever GTA game. The gaming community still love playing the game with new mods launching every week. The game continues to generate revenue for the developers. Now the only big step for Rockstar Games will be to make the transition of gamers from GTA V to GTA 6. They need to come up with a game what can break the bar that GTA V has set already. Considering that they are already working on a strategy to distribute GTA 6 in the market, they may take their time.
Latest Update (GTA 6 Release Date 2023?!)
Take-Two Interactive has just launched a report which says that the company is expected to spend $89 million on marketing in 2023. This campaign is about to take place between April 25, 2023, and March 31, 2024. Take-Two interactive is the publishing studio that works with Rockstar Games for all their GTA games. This estimate is more than twice the marketing budget for any other game in the past five years.
We can only guess what's coming in 2023 at such high marketing expenses, maybe a silent way of disclosing the GTA 6 release date. Take-Two Interactive have done this in the past with providing a marketing estimate way before the launch of Red Dead Redemption 2. So if the experts are right, GTA 6 still has another three years before coming into the market. We may expect to see the trailer for the game sooner, but until then, the gaming community needs to hold on.
---
If you liked our article on GTA 6 release date and would like to immerse in more of such interesting reads then you should head to our homepage. Happy Reading! 🙂