Anime and Manga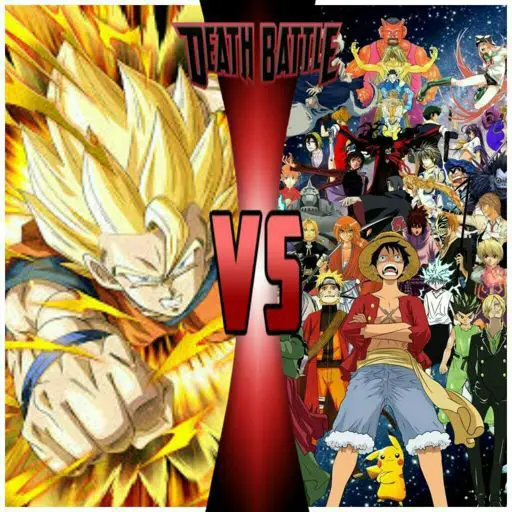 The Truth Seeking Orbs – Can They Defeat Goku?
This is an Update Issue: The Truth Seeker Orbs like many moves in the Narutoverse are underrated. Nearly one hundred percent of the time, the belief that Goku could withstand "x" attack or disaster no matter who or what hits him is widely percieved as true. However, it has been retconned on numerous occassions that given the right circumstances with careful planning, even by weaker characters Goku can be defeated.
The NarutoVerse's Truth-Seeking Balls Explained
The Narutoverse's strongest characters are substantially weaker than even the weakest Dragon Ball characters. However, because of the strategic structure of Narutoverse battle and the complexity of Chakra; how it is used and such, some of those underrated moves are supposedly enough to defeat our pure hearted Saiyan.

We won't get to all of the moves today, but one very interesting way Goku can be defeated is with the Truth Seeker Orbs; black spheres which orbit the user.
The Truth Seeker Balls are heavily compressed balls of chakra, to the point where their mass is too supernaturally dense and quite deadly. Senjutsu is 'the technique of nature energy', where a person will absorb and utilize the energy from the environment around them. Six Paths Senjutsu was a special level of Senjutsu that only a few people possessed, including Hagoromo – the Sage of Six Paths himself. With this special potential, combining all five main chakra natures result in these malleable balls.
https://naruto.fandom.com/wiki/Truth-Seeking_Ball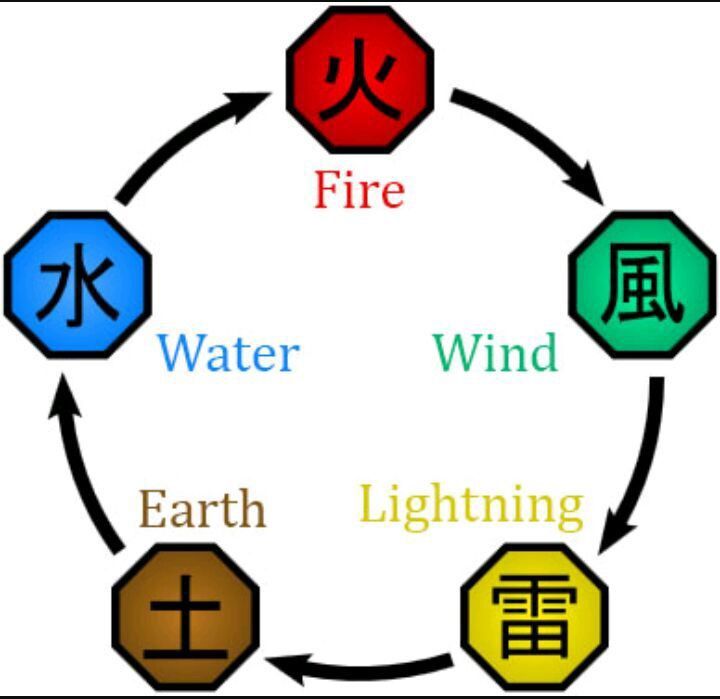 The capabilities of the Balls vary depending on the Chakra or Yin-Yang Release. At the lowest of these capabilities, one Seeker Ball is enough to destroy an entire forest. They can be manipulated an amplified in various ways. Sometimes, the extra ability of turning anything into dust that comes in contact becomes feasible.
Most people who possess them usually have at least six or so. Ten was supposedly the most that was seen so far on one user. Many analysers yet consider Goku to be too formidable a resistance.
The Truth About Goku's Durability
The fact that ki may be less dense is not the concern, but rather the amount of ki a DB character can condense. Goku is considered the 4th strongest mortal in his Verse; he has a level of ki uncomprehensible to most other Manga and Anime. The ki barriers he can form around himself are undoubtedly percieved to have more than enough mass to block even all ten Seeker Balls.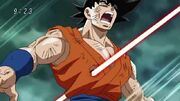 The Particle or Dust Style is a jutsu that destroys the target at a molecular level. The Koroi Buki are ranked above this technique in fatality, turning anything into dust.
When Goku lets his guard down however, long range ground combat level attacks will hurt or kill him. The Truth Seeker Orbs are far beyond any common laser. Therefore they destroy Goku if he is caught off guard. The only times Goku has his guard up is in the heat of battle, generally when in the middle of fighting. Even in a battle scenario, he constantly lets his guard up and down.
Wait until Goku takes it too easy on his opponent and hit him close range: this is the only strategy. This will be extremely hard given Goku's speed, strength and other prowess are many levels about super human.
The question is, will the Balls touch him, or does Goku's Dragon Ball give him too much luck?